If you're looking for better retail results then let us show you how easy it is to get going on YouTube and why you should do it. Especially now in 2020. And quick note, we aren't a YouTube subsiduary, we simply understand what a wonderful marketing platform it is.
For example, visit Google and enter "setup youtube for retail". Take a look at where the Touchpoint video (below) appears.
And the date.

This 3rd place listing cost nothing in advertising fees and was almost instant. 1-2 hours type thing. That's the power of YouTube and it's time to start using it.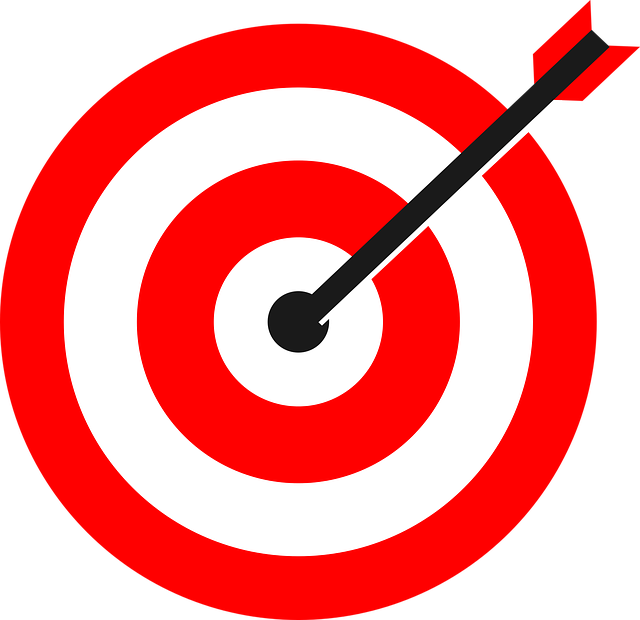 This is a fairly targeted title and doesn't have a lot of competition. Enter one of your product names into Google and see:
A) where your site appears
B) how many videos appear on the first page
Adding a video of the product will attract eyeballs.
We understand every spend counts. That's why we're going to show you how you can leverage your existing assets and staff to
create a fantastic and profitable YouTube channel for free.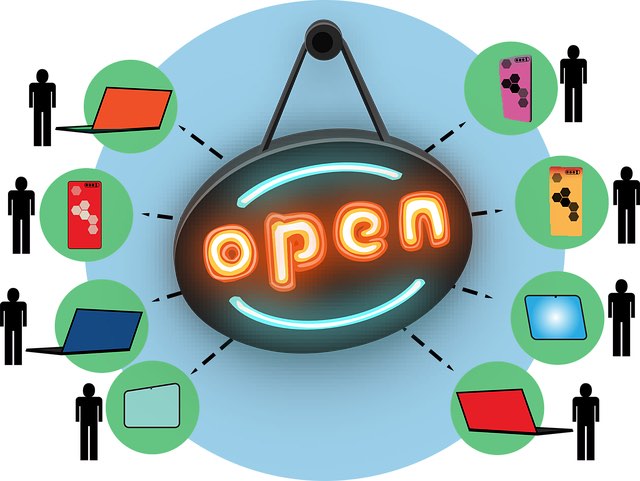 We recommend focusing on using YouTube in two ways. The first being to upload video of your products and the second being to live stream from your shop so customers can buy from a 'real person'. This is vital in today's climate.
People like and remember people. Given a choice between a shopping cart or a real person, what would you choose if stuck at home?
SHOOT VIDEO ON YOUR PHONE OR TABLET
AND REAP THE REWARDS
The formula for product listings is simple and powerful.
The product name as title, maybe starting with an adverb (Smooth Bic Cristal Xtra Bold Ballpoint Pen vs Bic Cristal Xtra Bold Ballpoint Pen).
In the description a link to its Buy Now page on the first line (so it's visible in Google searches).
Product info
Links to similar and complimentary products in the description.
Nothing to it.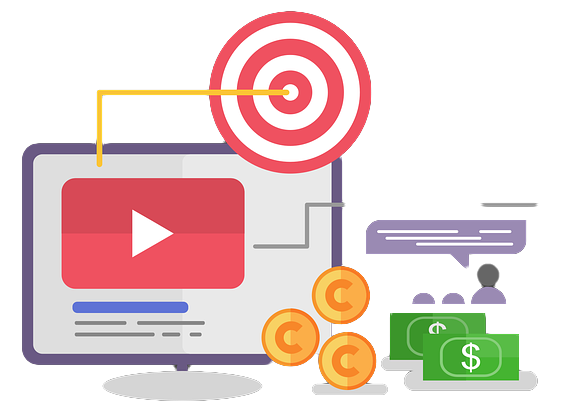 When people Google the product name, your product stands out because
Google features YouTube videos.
You also create a matrix of links to products on your site. Upload 5 products p/week x 5 links in product description = lots of product backlinks over time. From two of the worlds most powerful marketing platforms; Google and YouTube.
But it gets better
Through YouTube, Facebook and other platforms you can
live stream out of your shop.
With the recent uptick in video facetime this is an excellent opportunity to communicate face to face with customers, especially under the current restrictions.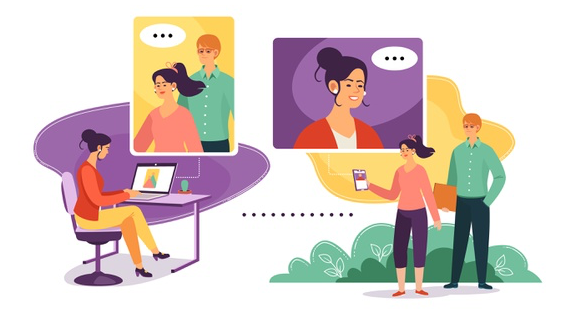 Facetime has become popular with online tuition and the same software can be used to service customers from your store.
All you need is a computer, software, tablet &/or phone and an internet connection.
Is this a new way of conducting business? You bet it is. However it's simple to action and could deliver fabulous results as well as future-proof your businesss.
In this video we show you how to do it. It's also a first run so you'll see some of the issues that can arise and avoid them. FOOTNOTE: The issue demonstrated in the video below was fixed by changing a hardware acceleration setting in the software.
Live streaming may feel like a foreign object right now however it
can
revolutionise your business and deliver outstanding results. We encourage you to explore it and we're here to help.
LIVE STREAM FROM YOUR SHOP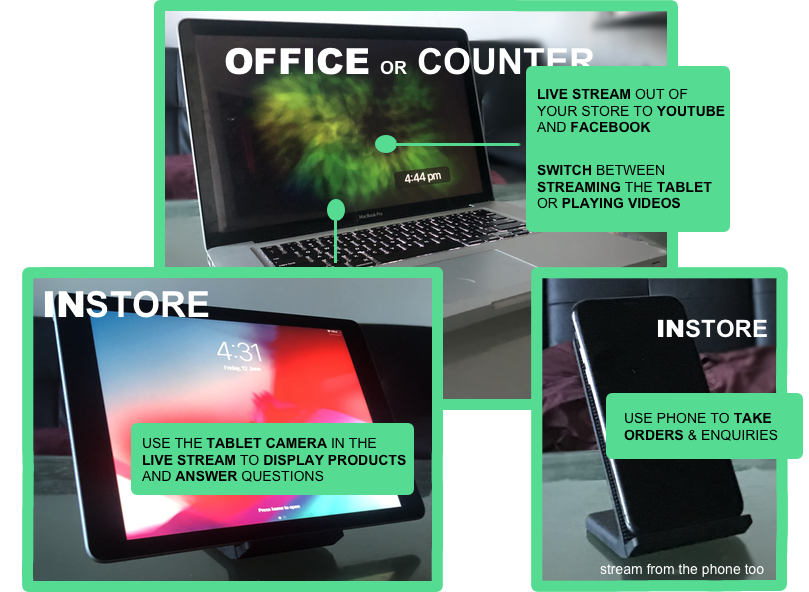 CALL
TODAY
:
0411 389 531
- INTL: +61 411 389 531 or TEXT
#CALLBACK
Studio 402, 173 Barkly St, St Kilda, 3182. Vic, Australia